I came home determined to stay awake and help get the kids ready for school this morning, so I read my book to help pass that exhausting half-hour between when I get home and when the kids start waking up. Around 6:50 I decided to make some oatmeal on the stove for the kids' breakfast. It was ready when they woke up and I was very pleased at how efficient we all were with getting ready! Everyone was out the door 10 minutes ahead of schedule.
Then I got a phone call from Emmy at her school...she forgot her shoes at home. So Daddy had to come back home, get her shoes, and deliver them to school before he could finally go to work. But other than THAT it was a really good morning.
I decided to take a couple pictures while everyone was piling on their snow gear.
They were all drawing in the frost on the door.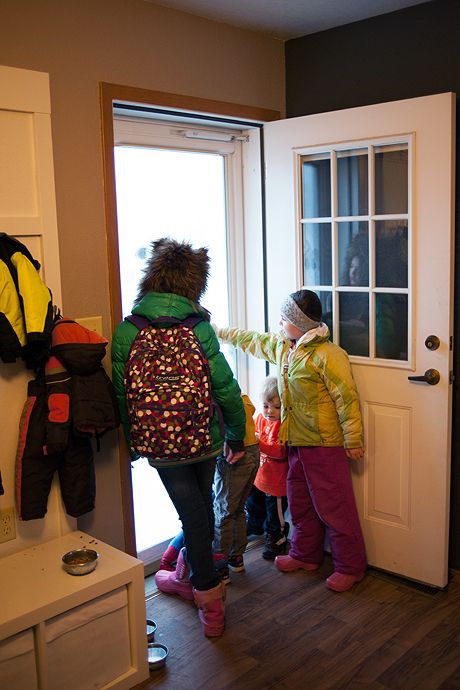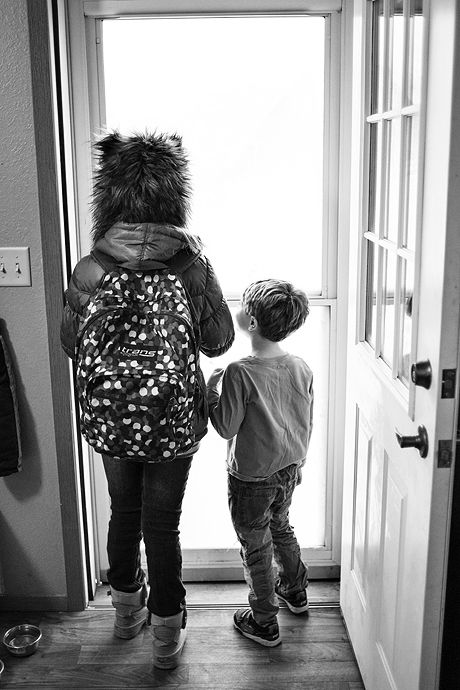 Is this weird furry hat/scarf/animal head thing a trend anywhere else? There are some pretty wild-looking hats on the kids at Peyton's school. We found this one on super-clearance at Target after they had their Neiman Marcus line.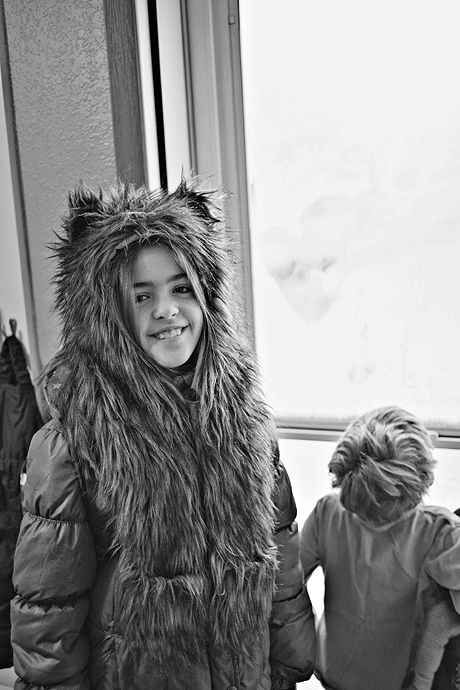 I woke up around 12:15 and got myself ready (and by "ready" I mean that I put on a clean pair of yoga pants and a hoodie!) for an outing with my friend Alisha. She was going to have her baby Annastin's ears pierced and asked me to come along. Little Annastin was such a trooper! She cried a little bit *during* the actual piercing, but was fine afterward.
I did get a few looks from her that seemed to convey thoughts such as "
We are OVER! How could you let something like this happen to me? I have a hard time suffering through your stupidity sometimes...."
She is so stinking adorable. ;)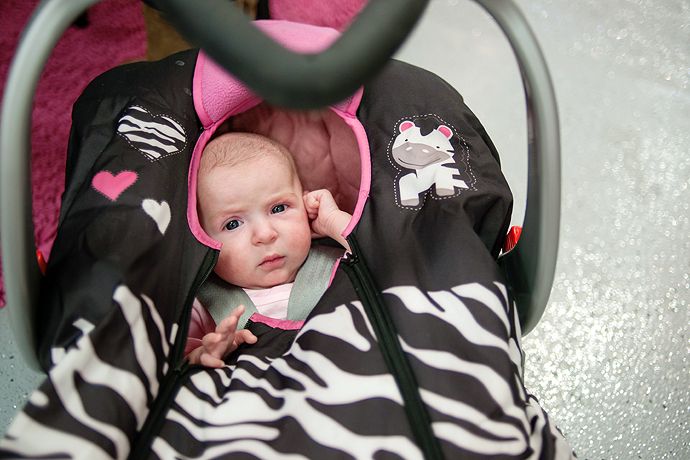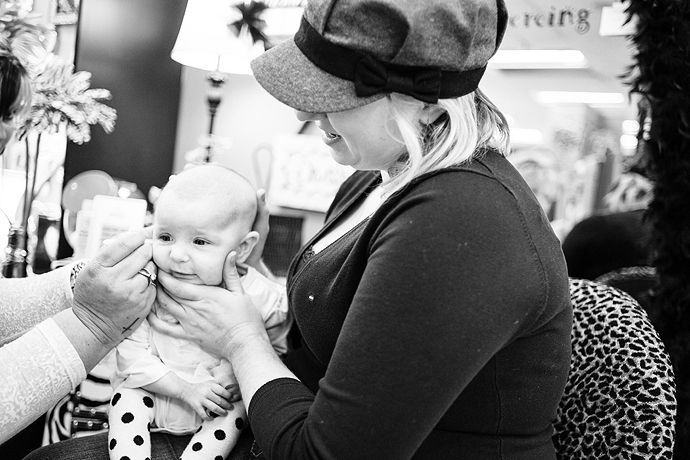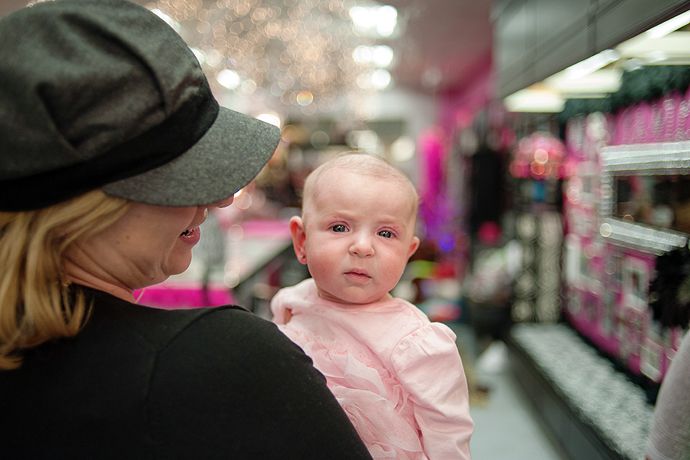 I made it home just in time to pick everyone up from school. It was Emmy's 100th day so they had a party to celebrate. She posed for me with her crown and 100-Froot-Loop necklace....well, it started out with 100 Froot Loops.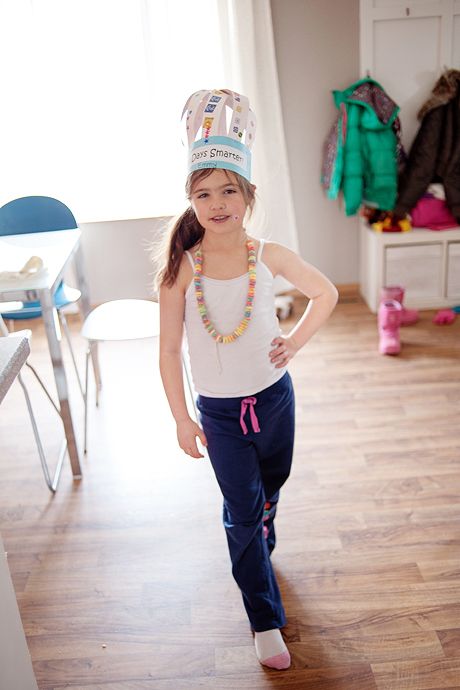 Then Colton demanded my attention. We played in his room for a while, then I had to face the daunting task of making supper. I settled on French toast, which was a big hit for everyone and super easy for me so it was a win-win. And now I'm going to get my time in on the treadmill before heading out for a drink with my friend Jessica! Busy day! I always have to cram as much fun as I can into my rare days "off".