Why?
How long has it been since the last box of cereal was emptied on the floor at the hands of this toddler? A week? *sob* Why me?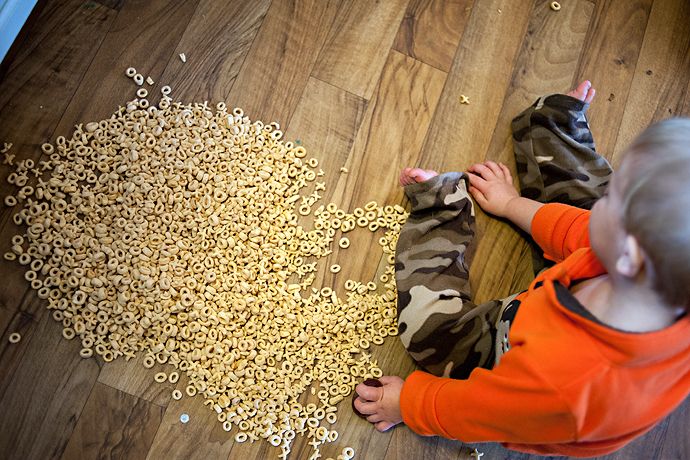 But look...it's all X's and O's. All those hugs and kisses, right there at my feet while I try to make "banana ice cream" at the girls' request which resulted in my chopping the $h*% out of my finger and then they said it was disgusting and wouldn't eat it anyway.
Hugs and Kisses, Mommy!!
Ugh....it's one of those days...
But I'm fine. I get to go to work soon and take a little break from this chaos.
**oh, what is that I hear right at this second? hudson is sobbing on his way up the stairs beause "Emmy called him poopy!" and emmy is calling after him "No I did not! That's not what I meant!" Hudson apparently doesn't care about her apologies or explanations. He is saying back to her "It doesn't matter if you meant it or not, you are still THE WORST SISTER EVER!"