The day of Emmy's concert just wasn't her day. It's seriously too long of a story to type out in its entirety, but it consisted of throwing a legit tantrum in WalMart and having to be forced from the store; wailing about how she's "ruined everyone's lives"; asking me if I was going to kick her in the face for her bad behavior; getting reindeer antlers tangled in her hair; and spending an entire concert trying to adjust a misplaced hair bow. I was happy when the day was over and we got to start over again the next day.
I am pretty sure she was too.
Anyway, here are just a couple of snaps from her concert --which wasn't a
Christmas
concert because that's not allowed-- and a couple of very important people, too.
(I think my white balance was on the wrong setting because these were so screwy and hard to make look semi-decent)
Pre-concert: all dressed up and no idea that her hair was about to be ruined by a pair of antlers.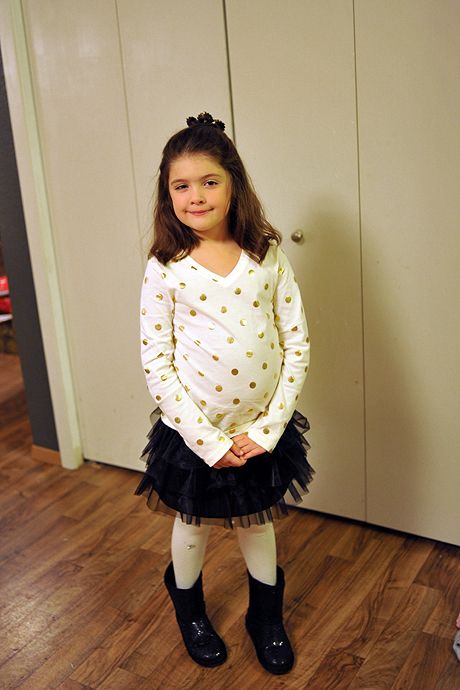 She had a special part in the first number. You can see her there toward the end.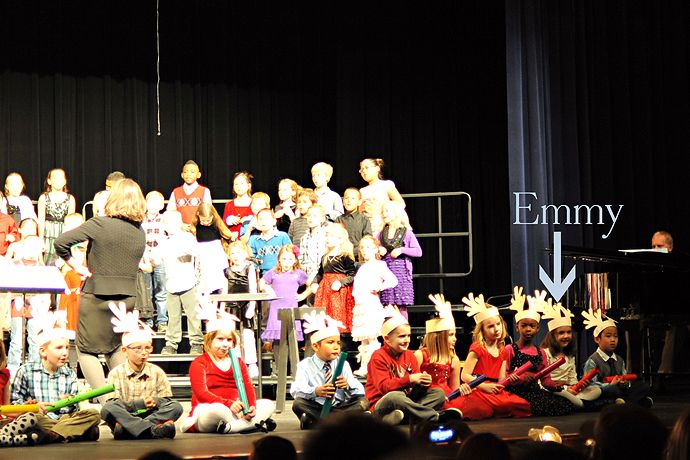 The whole 2nd grade class
Emmy with her awesome teacher, Mrs R
and with her BFF NiuNiu :)